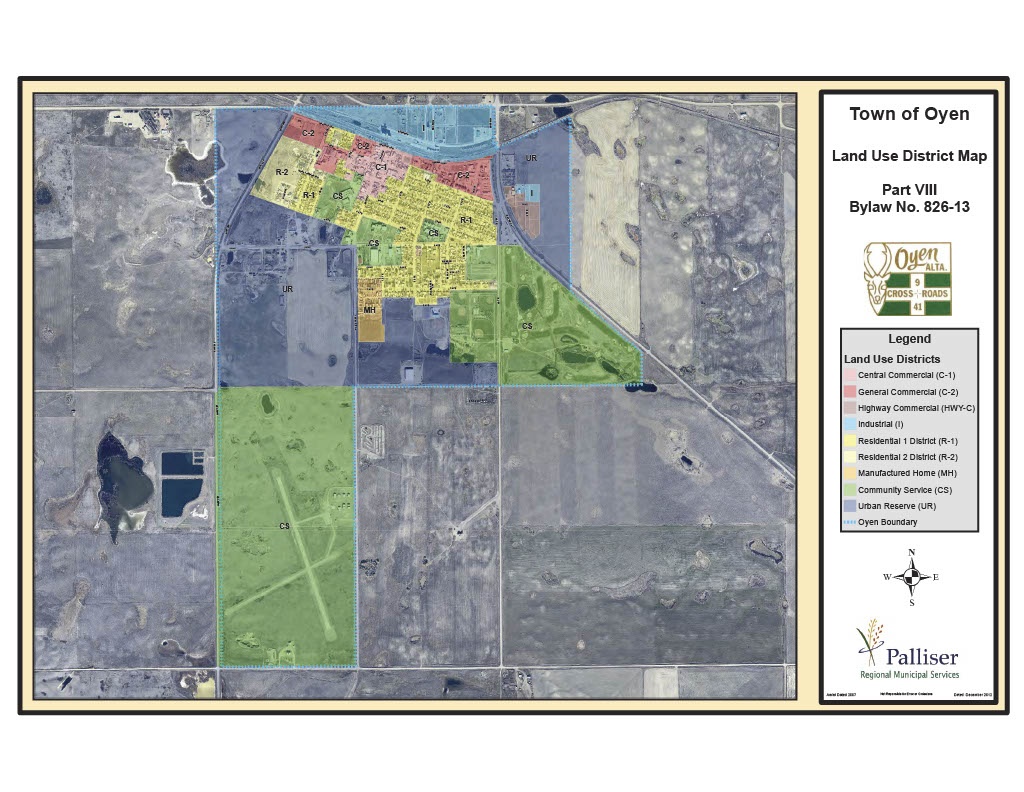 Oyen is a safe, caring and a wonderful place to live, work and play! We aim to provide excellent municipal services, infrastructure and recreation while ensuring a strong quality of life for all residents and are committed to demonstrating leadership through partnerships with our surrounding communities.
The Town of Oyen is located in the Southeast Central portion of Alberta, approximately 403 kilometers east of Calgary and 191 kilometers from Medicine Hat. It is served by major north-south (Highway No. 41) and east-west (Highway No.9) transportation routes. Mixed grain farming, livestock, and oil and gas extraction are the primary industries in the region and Oyen acts as a service center to meet the general commercial and service needs for those industries and for surrounding rural populations.
As with any small community, our people are the greatest asset. According to Statistics Canada, Oyen is defined as a rural small town. The results of the most recent Statistics Canada 2016 Census are: Oyen's population is 1,001 persons. The number of households that were enumerated in the 2016 census were 400. The 2011 to 2016 population change was 2.8% growth, equating to .56% yearly. The 2018 Municipal Affairs Population List shows consistent growth patterns with a population of 1022. Roughly 15% of the Town is under the age of 15, 55% is between the ages of 15 and 64, while 30% is 65 years and over. The Town of Oyen has always put an emphasis on taking care of our senior residents and prides itself on offering amenities and programs catered to the well-being of our senior population.
The Town of Oyen has comprehensive medical care options, excellent school and community programs, and a vibrant sports culture. The recreational opportunities include a 9-hole golf course, various parks and sports fields, an outdoor pool, an RV park, along with several other amenities.
With comprehensive infrastructure and first-rate community services and recreational facilities, the Town of Oyen can capitalize on the economic prosperity of today and build a Town that is resilient and sustainable for the future. We are a thriving community that is modern, progressive and welcoming.