"Volunteers do not necessarily have the time, they just have the heart" - Elizabeth Andrew
Volunteering means giving your time and abilities to aid others (usually a nonprofit organization) without the want of financial compensation. Put simply, volunteering is a service to your community.
View all the Groups and Organizations that are home to Oyen & area and reach out if you want to be involved.
Did you know that when you volunteer, it isn't only for the benefits of others? You can personal benefit through volunteering, such as:

meeting new people and build community
gain knowledge and understanding of other ways of life
gain a sense of purpose and become happier
boost your self-esteem
advance your career by improving job prospects
spending meaningful time with others can reduce stress
increase your brain function


These community organizations are actively recruiting members and would love to hear from you!

Cemetery Committee (403)664-3511
Airport Committee (403)664-3511
Oyen Lions Club (403)664-0883
Oyen & District Chamber (403)664-0172
Oyen Skating Club (403)664-5763

Big Country Hospital/Oyen Health Centre (403)501-3207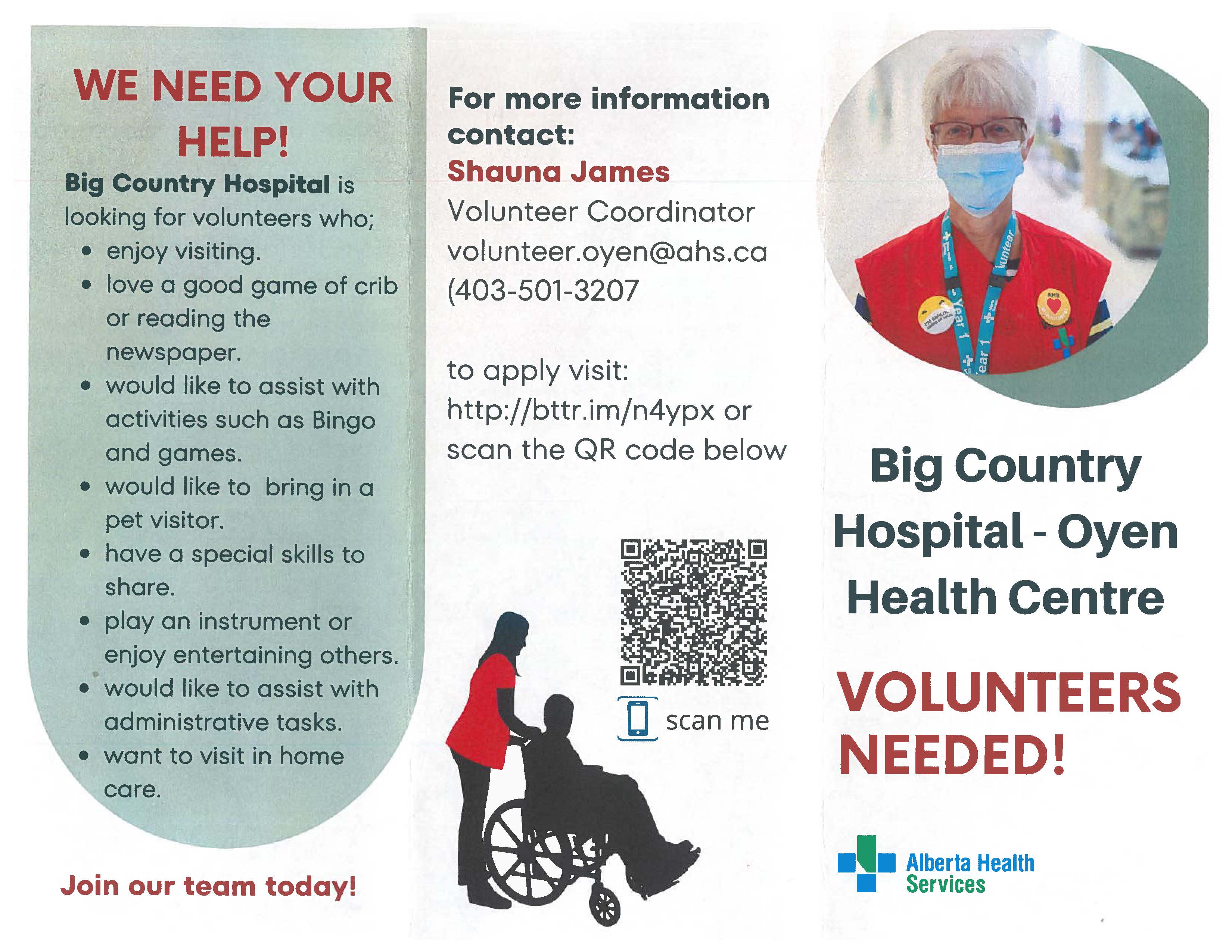 Visit the Committees, Boards, and Commissions Page for the organizations Council Members are active in.